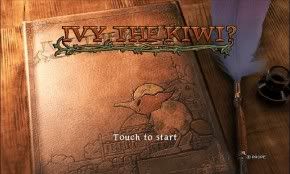 El juego para móviles de Prope llega a las consolas de Nintendo.
Como todos sabemos, Yuji Naka (uno de los creadores de Sonic) hace mucho tiempo ya no está en el Sonic Team, y dirige su propio estudio -Prope- creado en parte con capitales de Sega. Desde su fundación, Prope ha creado dos títulos:
Let's Tap
(para Wii y lanzado en varias aplicaciones para el IPhone) e
Ivy The Kiwi?
, el cual sólo había sido lanzado para móviles con la tecnología
Windows Phone
.
Según una revista japonesa,
Ivy The Kiwi?
ahora
tendrá un lanzamiento
para Nintendo Wii y Nintendo DS, llegando posiblemente como descargable a la DSiWare y la Wiiware. El juego trata sobre una pequeña criatura que busca a su madre a través de 50 niveles en dos dimensiones. El personaje se mueve automáticamente, y será nuestro papel guiarla creándole plataformas donde ella pueda caminar. Las plataformas también sirven para evadir obstáculos o impulsar a
Ivy The Kiwi?
en el aire y así romper paredes. No hay fechas de lanzamiento por el momento.
En Sonic Paradise te informaremos de todas las incursiones videojueguiles de Prope oportunamente.
Fuente: GoNintendo